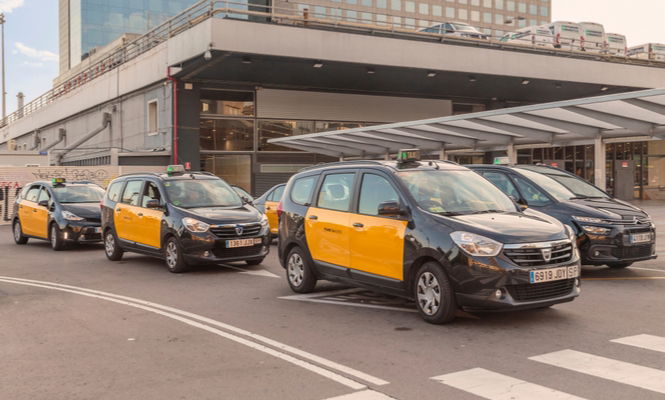 SPANISH taxi drivers are getting fed up with ride-hailing apps like Uber and Cabify.
There have been mutterings from cabbies around the country – some of whom spend thousands on taxi licences – that it is unfair competition that is losing them their livelihoods.
The latest manifestation of this disgruntlement has just hit Barcelona, where taxi drivers are holding a 48-hour strike.
They are protesting that the additional authorisation ride-hailing cars needed to operate has been suspended and want a limit of one app company car to every 30 cabs be respected. At the moment in Catalonia the ratio is 6.7 taxis for every ride-hailing car.
Showing how strongly taxi drivers feel about the issue was the fact cabs from all over Spain drove to Barcelona to join a protest.
Thousands of people marched to demand more regulation of the ride-hailing market