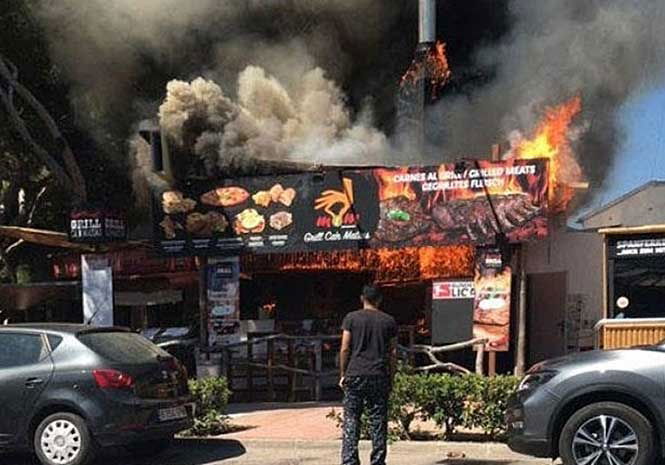 A FIRE has ripped through a grill restaurant in an area popular with holidaymakers in Spain totally destroying it.
Despite the valiant efforts of the firefighters nothing could be done to save the restaurant which contained lots of wood.
Three fire engines and 12 firefighters attended the blaze in yesterday (Monday) afternoon on the holiday island of Mallorca.
There are no reports of any injuries.
The cause of the fire is being investigated.