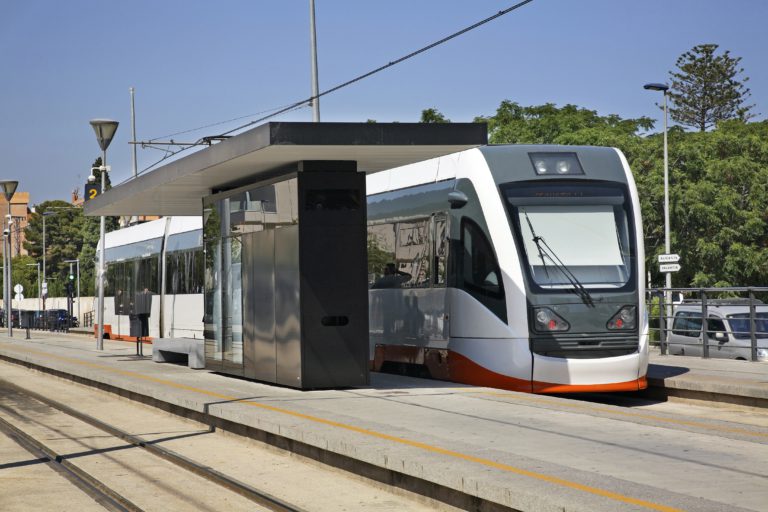 LOCAL POLICE in El Campello were called out after a tram crashed into an oncoming car near a beach in Muchavista.
The crash, which took place on Avenida Jaime I at 11am on Sunday, was the second of its kind in a day in Alicante province. A tram hit a car in the Playa de San Juan area to the north of Alicante City at around 10am.
The crash in Muchavista is believed to have happened after a BMW attempted to turn left across tramlines to get to a car park.
The driver saw an oncoming tram and tried to reverse off the tracks but was hit before the car moved out of the way, according to reports.
Pictures in local media showed the vehicle partially mounted on the tracks with the tram having glanced its left-hand side. No injuries were said to have resulted from the accident.
The Playa de San Juan accident took place on the area's Paqui Veza roundabout which is crossed by tram tracks.
Local Police officers were called out after a driver did not see a red light and drove into the oncoming tram. No injuries were reported and traffic was cut for about half an hour while officers cleared the road.