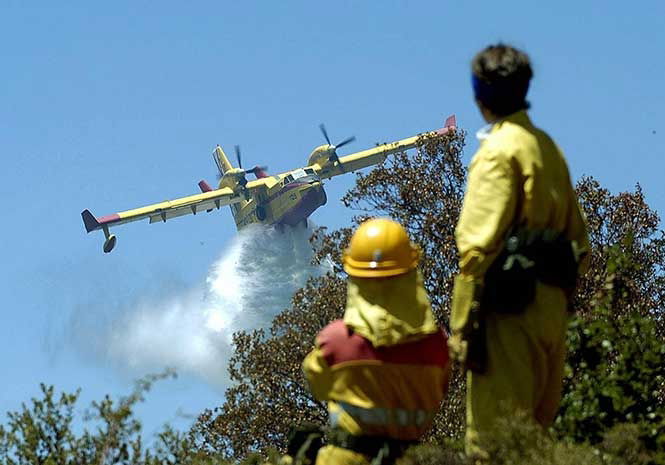 THE SPANISH government has sent two water-carrying planes to help in the efforts to extinguish the devastating wildfires in Greece.
The death toll currently stands at 74 and 180 injured as the wildfires tore through Kineta and the port of Rafina near the Greek capital Athens
The Vatican sent a telegram of condolences saying the pope was "deeply saddened" to learn of the death and destruction "and extends his heartfelt solidarity to all those affected by this tragedy."
Turkey, Croatia and Italy have each also offered two aircraft too.
Greek Prime Minister Alexis Tsipras has declared three days of national mourning for those killed in the wildfires.
"Today Greece is mourning, and in memory of those who were lost, we are declaring a three-day period of mourning," Tsipras said.
"But we mustn't let mourning overwhelm us, because these hours are hours of battle, unity, courage and above all solidarity."