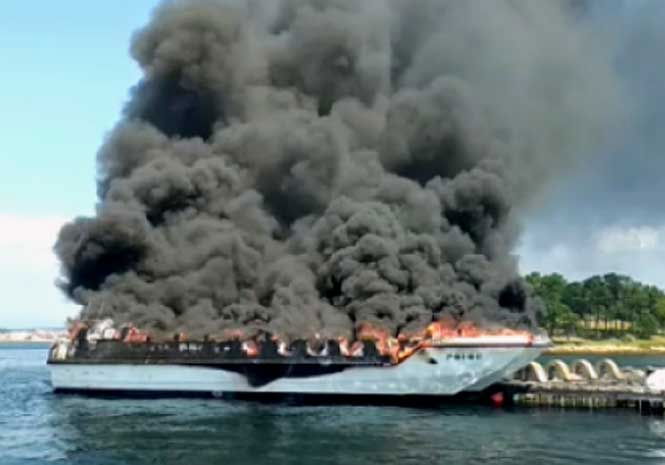 EMERGENCY services are battling a huge fire on a tourist boat in the north of Spain that was carrying 48 passengers – including eight children – and four crew.
A plume of thick black smoke is rising from the catamaran, which appears to be totally ablaze, in Pontevedra in the region of Galicia.
Some passengers were forced to jump into the water to escape the flames and were rescued by other boats in the area.
The Guardia Civil has accounted for all passengers and there are no missing persons.
Two people have reportedly been seriously injured and several others have minor injuries including burns and anxiety attacks.
Once everyone is rescued and safe, the police will start an investigation to clarify the cause of the fire.