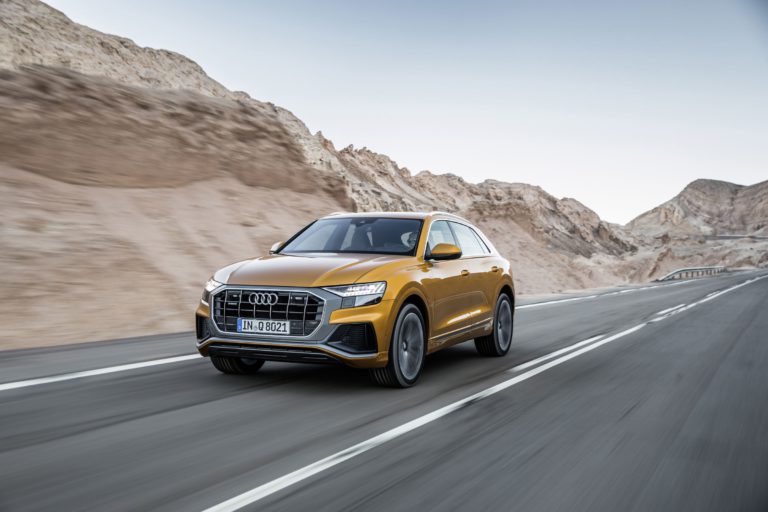 THE Audi Q8 combines the best of two worlds – the elegance of a four-door luxury coupe and the convenient versatility of a large SUV. The generously dimensioned interior with variable luggage compartment, state-of-the-art operating and suspension technologies as well as intelligent assistance systems make the Audi Q8 a convincing companion for business and leisure.
With the permanent quattro all-wheel drive and a ground clearance of up to 254 millimetres, the SUV coupe can continue when paved roads end. The Audi Q8, which is manufactured at the Bratislava plant, can be ordered in Europe now and will be available at dealers in August. Prices start at €76,300.
With a wheelbase of almost three meters (9.8 ft), the Audi Q8 offers ample space for five people. The interior space exceeds that of the direct competitors in almost all relevant dimensions.
The Audi Q8 is a representative of the progressive design language that Audi first brought onto the road with the new A8. Strong contours and athletically tight surfaces convey a feeling of power, sophistication and the special dynamics of the permanent all-wheel drive. The Q8 interprets this in its very own way, as the fusion of an elegant four-door luxury coupe with a large SUV, and with echoes of an Audi icon – the original Quattro.