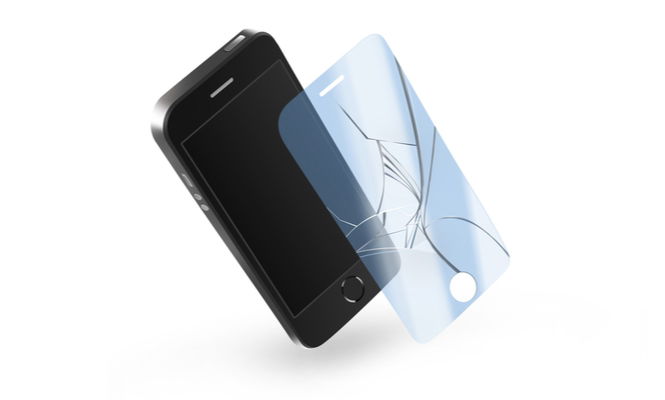 I'M SHOWING my age, but a catchphrase in the classic Goon Show was often: 'Have a gorilla', and its stock response: 'No thanks, I've just put one out.'
These days we carry a gorilla in our pockets – at least if we have a reasonably new smartphone. Gorilla glass is what's often on the front, supposedly tougher than the bourgeois stuff and designed to resist anything from the average drop (yeah, dream on) to the steady build-up of fingerprint residue or coin and key scratches. Sadly as we spot that first heart-wrenching gouge: it doesn't.
A gung-ho friend insists he buys gadgets to use them. Given that he makes a more honest living than I do, producing physical stuff where I just describe it, after a month of unforgiving use his new phones look like they came straight off a Bangalore e-waste dump.
Like choosing to coddle or not coddle your phone with a fancy genuine imitation leather case, cosseting your Gorilla glass with a screen protector is a personal preference. That gives rise to one of the great existential questions of our time: glass or plastic?
Plastic screen-protector films are refreshingly cheap, last longer than their glass equivalents, and will actually give the device a tiny bit extra impact resistance. And they're re-usable.
On the downside they may give your finger a slightly rougher 'slide' on the screen because they're not as smooth. You need to clean them more often and longer than their glass counterparts. And the deal-breaker for me: if anyone insists they have a foolproof way of putting one on which won't leave bubbles, they're probably lying.
Tempered-glass protectors are (much) more expensive than those cheap-as-chips plastic films, they look great, they're slightly thicker, they're unlikely to affect the screen's clarity, and your finger gets a smoother ride. They are also slower to accumulate fingerprints.
Most boast so-called 9H hardness, with their adspeak claiming only a diamond will scratch them. Believe that and I have a bridge to sell you.
They will indeed resist minor scratching, but on the downside if you drop the phone they are prone to cracking. As on a car's windscreen, a crack will often spread inexorably. And once a glass protector is on your phone you're unlikely to get it off without snapping it.
The bottom line: plastic lasts longer, glass looks better.
Or you could just adopt my manual-labouring friend's cavalier attitude summed up in that Cat Stevens song from the sixties: 'The First Cut is the Deepest'. After that, who cares?
Screen test
SADLY if you have one of the growing number of curved-edge smartphone screens, few screen protectors can cope with the curvature. You're generally left with bare edges which may lift slightly or collect fluff over time.
Like the screens themselves, glass protectors come as either tempered, or Gorilla which is also tempered but has been chemically treated to make it stronger.
Every decent screen protector has an 'oleophobic coating' for fingerprint resistance, sprayed on (for the cheapies), or applied statically.
But here's the kicker: neither coating lasts more than a few months at best. Then again, if you believe some pundits, neither will the coating on your actual smartphone screen. If that bothers you, buy a touchscreen stylus and never put digit to screen again.