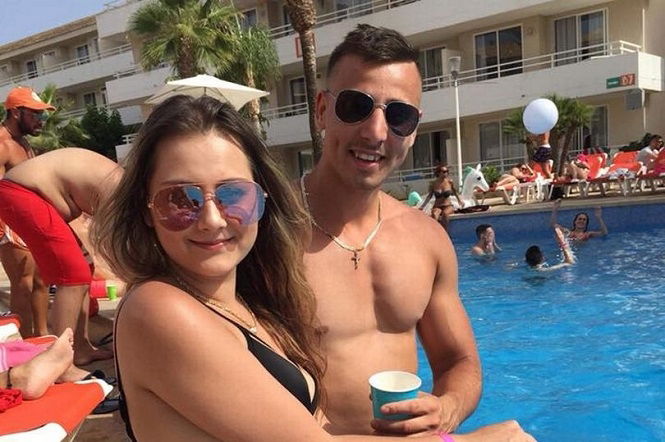 A WOMAN from Liverpool has launched a desperate bid to get her boyfriend home after he broke his neck jumping into a Mallorca swimming pool on his birthday trip.
Richard Budi, 26, is breathing through a tube in Palma's Son Espases hospital and has no feeling from his chest to his feet in the wake of the horrific accident.
Partner Simona Malarova said the couple, who are originally from Slovakia, were having "the best time of our lives" before he jumped into the pool at their Magaluf hotel.
She added he did not have European Health Insurance Card (EHIC) or travel insurance, and doctors have said it will cost thousands to fly him back to the UK to receive the specialist treatment he needs.
The state-run hospital offers free healthcare but does not have the required machines, while the UK Foreign Office advises that even an EHIC cannot always be used to cover medical repatriation.
Simona has launched a GoFundMe page to raise £20,000 and transport self-employed Richard to Liverpool by air.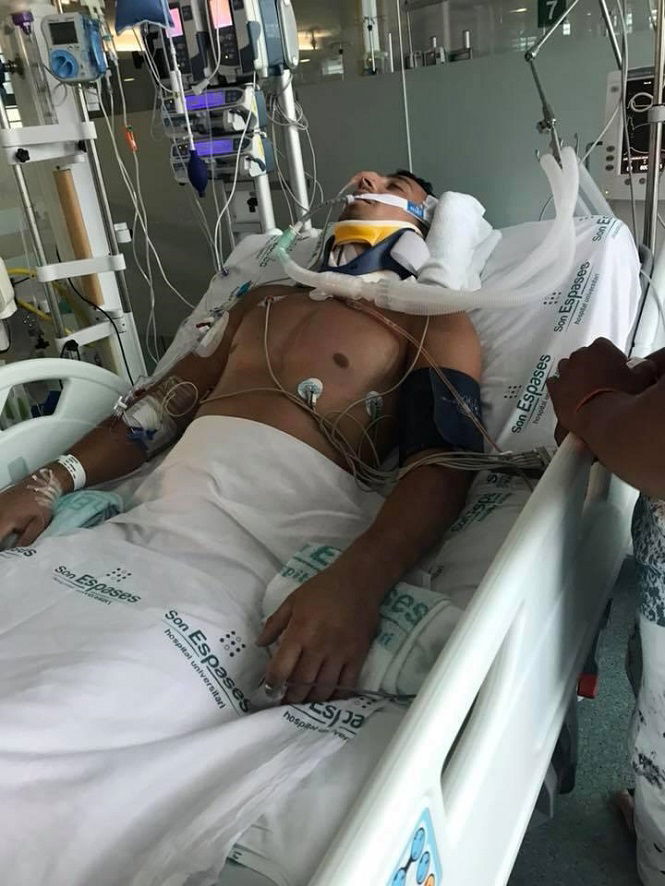 On the page she wrote: "Richard is now breathing through a tube as his lungs are very weak and cannot breathe on his own.
"He is able to move his head and his shoulders but cannot move or feel from his chest down to his feet.
"We now need to get Richard transported in an air ambulance into a hospital in UK where they will be able to help him with his breathing and the movement of his body."
The page raised more than £4,000 within 24 hours, but the pair need thousands more to reach their target.
"The whole transportation and other medical treatments for Richard will cost £20,0000, doctors in Son Espases hospital have given permission for Richard to go on the 26th of July 2018 back home to get the medical assistance that he needs, however we do not have the funds to get Richard into a hospital in UK in an air ambulance.
"Can everyone spread the word and donate whatever you can, anything will be appreciated and will help!"
Simona had posted photos of the couple at the Creamfields Festival in Mallorca earlier in their holiday.