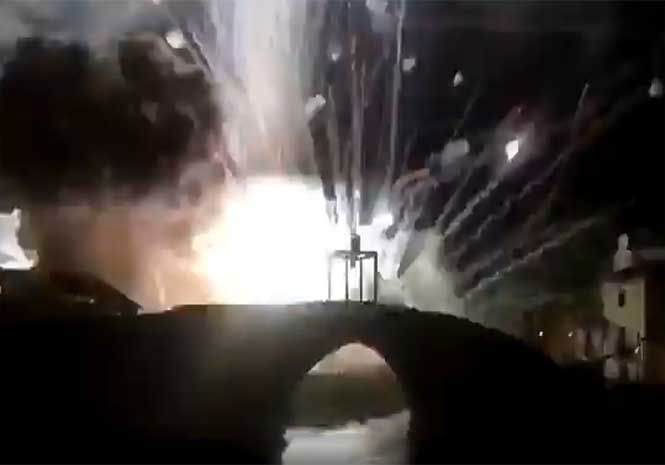 A MASSIVE fireworks explosion has left scores injured and a scene of devastation in a town in Spain in the early hours of this morning (Sunday).
Windows were shattered by the huge blast and many people were left with cuts from flying glass as the town of Cangas del Narcea celebrated a fiesta in honour of its patron.
It is not yet known why the entire store of fireworks for a display went up in one go in the town in the Asturias.
Extra Local Police and the Guardia Civil were drafted in to protect shops, banks and property where the frontages were damaged.
And health workers opened the medical centre to treated the wounded.
Town mayor, Jose Víctor Rodriguez, announced that the rest of the festivities would be suspended.
He also went on to thank the emergency services, the Civil Protection volunteers and the Red Cross for their swift response.