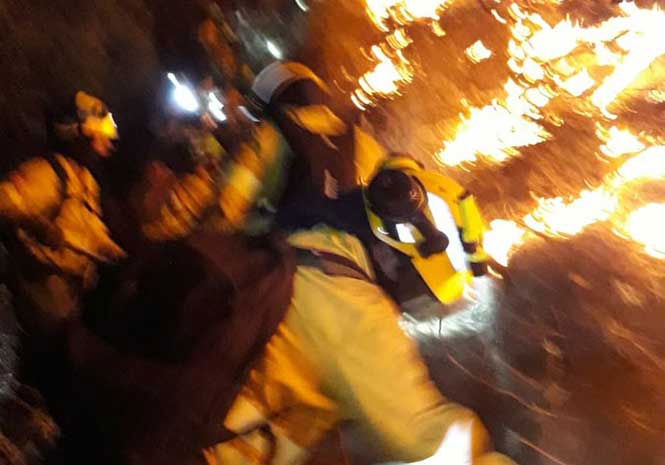 MORE than 100 specialist firefighters have worked through the night to bring a massive Costa del Sol wildfire under control.
Fifty people from fifteen properties had been evacuated at one point.
The fire was officially declared stabilised at 9.40am this morning (Sunday) by INFOCA.
At the height of the blaze between Casares and Estepona, that broke out on Saturday afternoon, fourteen aircraft were involved before they were stood down as night fell.
Ground crews will remain at the scene until the fire is fully extinguished.