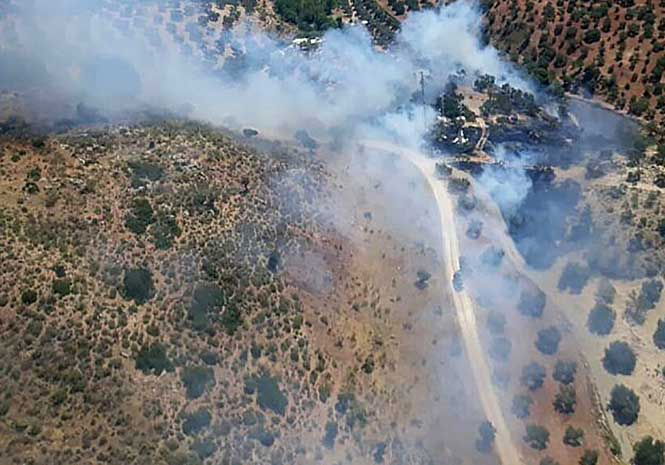 THREE helicopters have joined efforts to extinguish a wildfire that has broken out near Malaga this afternoon (Sunday).
Firefighters on the ground are also battling the flames in the area alongside the Turon river in Ardales, north of the city.
One of the helicopters is able to carry a larger quantity of water as efforts are made to quench the flames.