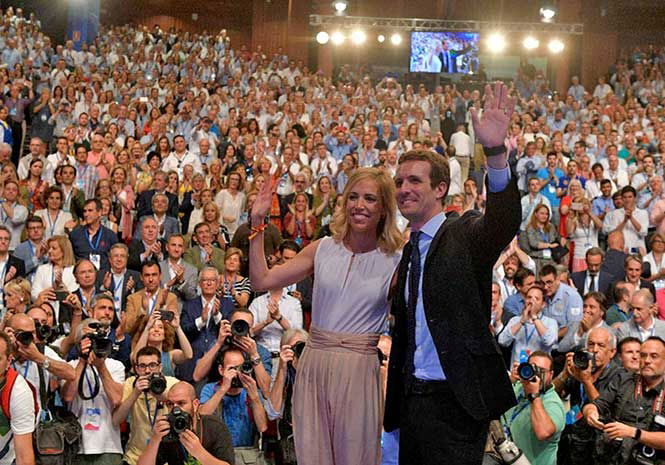 PABLO CASADO has been elected as the new president of the Popular Party in Spain today (Saturday).
Mariano Rajoy's successor was selected at the PP's National Congress.
A total of 3,082 delegates voted.
Yesterday the former president, Mariano Rajoy, held a rally where he promised to be loyal to his successor.
During his speech Rajoy was visibly moved saying it has been a privilege to have presided over the PP for 14 years, a period which he considered to be the best years of his life.