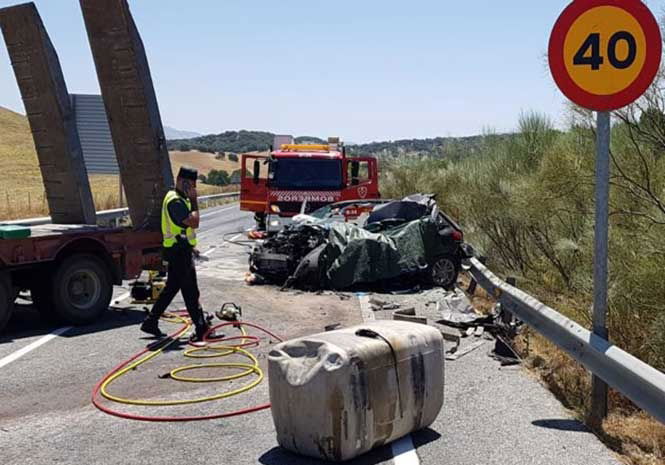 ONE PERSON has died and another has been seriously injured in a head-on crash between a car and a lorry in Andalucia in southern Spain this afternoon.
Emergency services report that the accident happened at around midday on the main A-374 of the Ronda to Sevilla road at km18 near the turning to Grazalema.
Firefighters had to release occupants of the car from the wreckage and an air ambulance transferred the seriously injured person to hospital.
Unconfirmed local reports suggest that the car may have been carrying foreign tourists.
Traffic police from the Guardia Civil are investigating the circumstances.
Una persona ha resultado fallecida y otra ha sido evacuada en helicóptero en estado grave tras una colisión que ha tenido lugar este mediodía en la A-374, en el término de Montecorto. #Ronda pic.twitter.com/mqAAXJ8VEZ

— Canal Charry TV (@charrytv) July 21, 2018