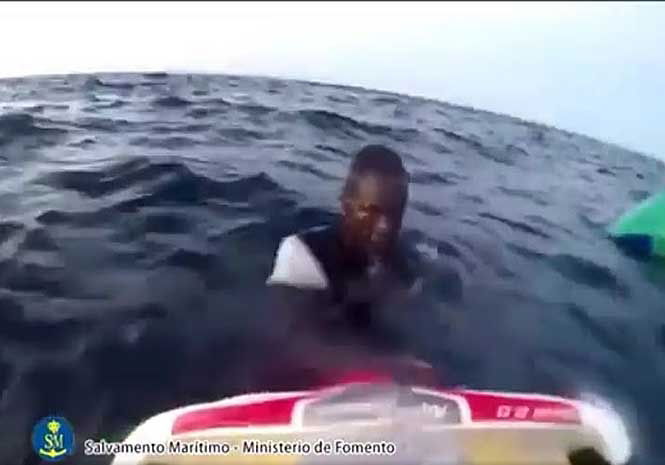 A DEVASTATING explosion at sea has ripped apart an overcrowded migrant boat leaving 43 dead – including women and children.
The passengers, thought to be from across multiple Sub-Saharan territories, were crammed onto the vessel which experienced flooding as it attempted to cross from Morocco into Spanish waters in the Alboran Sea.
The captain's decision to press onwards while the boat was taking on a large quantity of water ultimately proved fatal.
Restarting the stalled, water-damaged engine caused a massive explosion which reduced the boat to a wreck.
Those who survived the horror were found clinging onto wreckage two days by a Spanish maritime rescue helicopter after the explosion.
Reports suggest around ten migrants survived the tragedy.
The boat's captain, a Senegalese man known only identifies as B, is under investigation for homicide by the UCRIF, a branch of the National Police.
The investigation will also aim to shed light on the criminal gangs responsible and hold them accountable for the tragic loss of life.