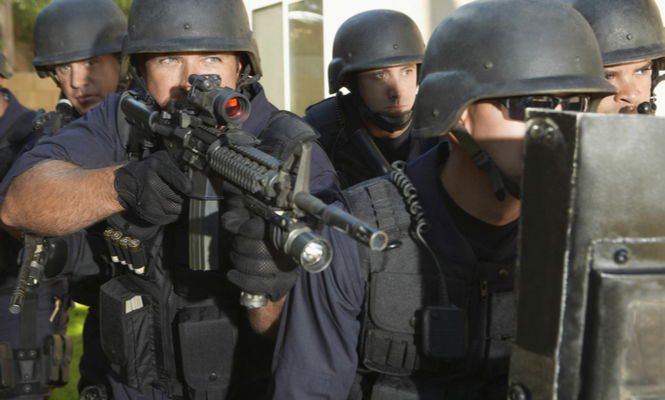 POLICE have arrested seven men and seized 7,600 kilos of hashish in a series of raids on drugs 'warehouses'.
It was the end of a three-month operation in La Linea de la Concepcion (Cadiz) that started when they discovered a secret storage space accessed through a door designed to look like a shower tray.
A suspected drugs smuggler and a builder were arrested while carrying out maintenance work at a lock up store in the Andalusian town. The duo had disabled the door mechanism when they detected police, who then had to smash through 45 centimetres of concrete to reach the hidden cache of 6,000 kilos of hashish.
In the second phase of the operation National Police focused on identifying the people who were building the secret compartments and put a surveillance plan into action.
This revealed that a criminal organisation that specialised in building secret caches using hydraulic lifts had moved into the town.
The hashish would be landed on the coast of the Campo de Gibraltar before being hidden away. Of the seven arrests, five are accused of building the secret stores and the other two of drug offences.
Police spotted several suspects visiting a second store and moved in. There they found a similar hidden cache, along with 1,600 kilos of hashish.
Police are now investigating how many secret stores the men may have built in the area.