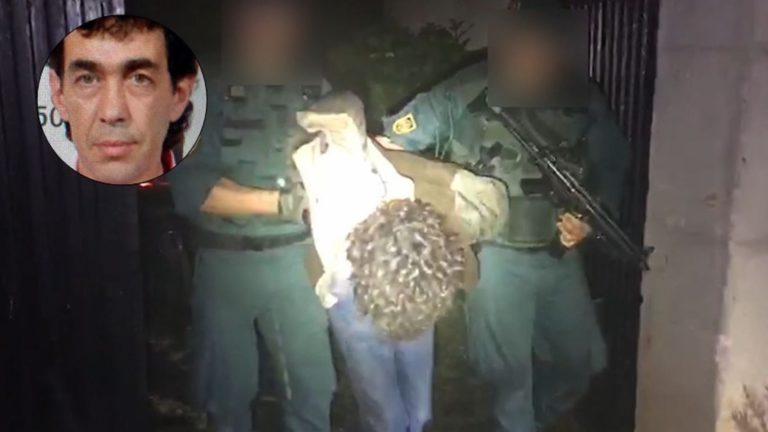 A MAN dubbed the 'Rambo of Cantabria' has been held at his parents' home in the hamlet of Turieno in the wake of a nine-hour gunfight with armed police.
Luciano Jose Simon, 58, fled the scene of the shootout brandishing an unlicensed shotgun, sparking a futile manhunt including 100 officers and a helicopter.
Detectives were baffled how he made his escape after a special operations firearms unit launched smoke bombs before storming the house to find it empty, leading regional president Miguel Angel Revilla to describe the swoop as "a total shambles" in a tweet.
Simon was believed to be holed up somewhere in the mountainous Liebana valley in which the village lies, but a day-long sweep of the area failed to reveal his whereabouts despite it being completely sealed off.
He was ambushed when returning to the property without the gun 24 hours after the incident, which was earlier described as "like something out of Hollywood" by one neighbour.
The drama unfolded when the suspect's brother called the police, claiming his sibling – who has a criminal record for drug use, robbery and physical violence – had pulled a knife on him and other members of the family during an argument.
But when a Guardia Civil patrol pulled up to the house around 9pm Simon started firing at them from a small window after barricading himself in the attic.
Reinforcements were called and an exchange of bullets ensued, with Simon firing at least 20 times, injuring one officer's foot, while the hamlet's 100 inhabitants were told to stay indoors after police described him as "extremely dangerous."
At some point between 6am and 7am he vanished as the special operations unit arrived, with investigators now believing he wriggled through a skylight on the back of the building before disappearing into the surrounding forest.
The mayor of neighbouring Camaleño, Oscar Casares, called the encounter "unprecedented," describing the "fear and worry" experienced by locals after they learned he had made his getaway with the gun.
Simon, who was said to be "hungry and exhausted" when captured, has been remanded in custody and is unlikely to be granted bail, the Guardia Civil confirmed in a statement.