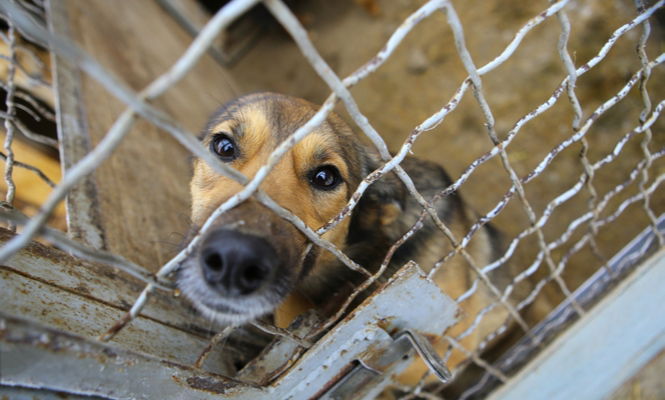 WHAT seemed to be a simple eviction turned in to something more macabre when 12 dead dogs were found locked away in a villa.
A court officer, locksmith and two lawyers tried to enter the house near Salteras, Sevilla for repossession proceedings after the tenant, who had never paid a penny in rent, disappeared.
Their first inkling that something was wrong was when they came across the decomposing corpse of a dog in the garden of the large villa. There was also an emaciated canine, barely able to stand but still alive. It is now being treated and is expected to recover.
As the locksmith opened the back door, a powerful stench was released. It was so strong that the locksmith vomited.
On investigating further a grim sight was unveiled. Lying on the kitchen floor were what appeared to be animal skins and excrement. The skins were in fact the decomposed remains of a dog.
This proved too much for the men, who withdrew and called Local Police. On entering, the police found another corpse in the living room. But when they tried to open another door to a staircase they encountered two large dead dogs blocking the way.
Unable to go any further, the officers withdrew and put the matter back in the hands of the court, which ordered the owner of the house to clean it up.
Eventually Guardia Civil officers tracked down the tenant who handed over her key, and the owner employed a cleaning company. It was employees of this company that discovered the rest of the dogs.
The evidence from electricity bills suggests that the house may have been left abandoned for about three months.
The tenant is described as a foreign woman who is a dog lover, known for taking in up to 15 animals. She is to be charged with animal abuse and damaging property at