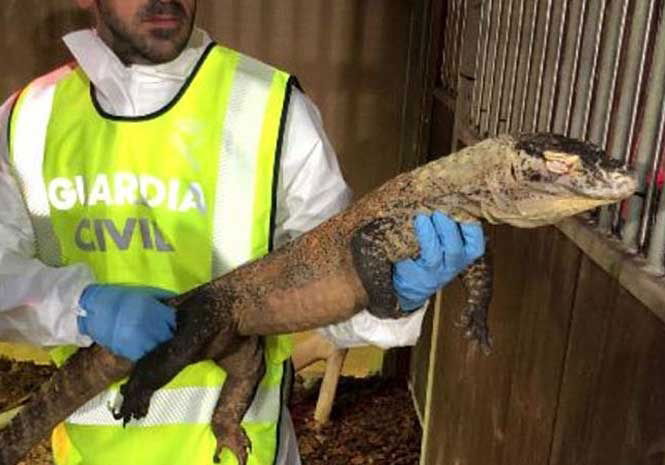 GUARDIA CIVIL officers have seized a Komodo Dragon – believed to be the first illegal specimen ever found in Europe.
The juvenile lizard could potentially grow up to three-metres long and weigh up to 70 kilos. It is native to the Indonesian islands of Komodo, Rinca, Flores, Gili Motang and Padar and its trade is strictly controlled.
It was discovered after the Guardia Civil's environmental unit, SEPRONA, swooped on a location in Cornella de Llobregat, Barcelona, where they found 20 live animals, mostly reptiles including a rattlesnake. All are protected by international agreement from being trafficked.
An investigation started when SEPRONA received a tip-off. They launched a surveillance operation that led them to a location which the suspect visited often, and they eventually launched a raid.
A US citizen aged 43, was arrested and charged with various crimes.
The animals recovered have been taken in by Barcelona Zoo and the Amphibian and Reptile Recovery Center of Catalonia (CRARC).
Two poisonous animals – the rattlesnake and a scorpion – were taken to the Escola de Natura in Parets del Valles (Barcelona).