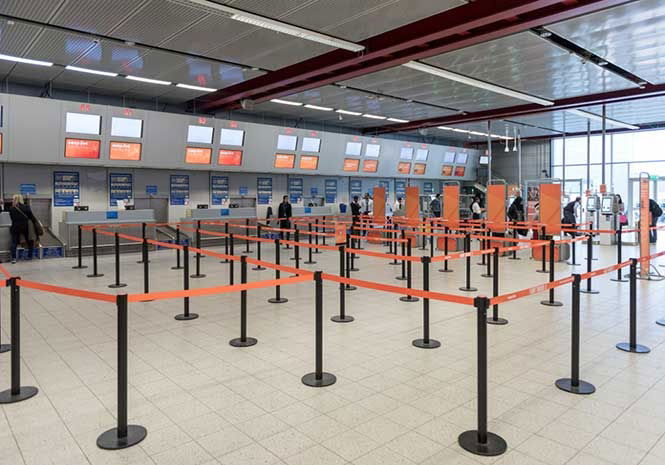 PASSENGERS flying from two major airports in the UK could face delays or cancellations from this weekend unless unions and management can reach settlements to avert strikes.
Baggage handlers at London Luton Airport could strike on the first day of school summer holidays unless a last-minute deal can be struck with Menzies Aviation over a pay dispute.
The airport is the fifth-busiest in the UK by passenger traffic.
The Unite union has announced that the strike will take place between 3am on July 20 and 1.59pm on July 22.
In a statement the union said: "Menzies Aviation [has] boosted its profits a massive 72 per cent and workers at Luton airport believe the company can do more to recognise their hard work."
It continued: "Baggage handlers have also accused Menzies of failing to communicate, breaking agreements and reneging on promises including a commitment to improve working conditions.
"Unite is meeting with Menzies and we urge management to recognise the workers' grievances and resolve this dispute."
The airport said Menzies provides ground services to easyJet, Vueling, Blue Air and Tarom.
A statement said: "We remain in close contact with the airlines and Menzies Aviation to ensure contingency measures are being put in place in the event that industrial action goes ahead. Negotiations between Menzies and Unite to avert industrial action also continue."
"Passengers are reminded to check with their airline for the latest information regarding their flight."
And passengers flying from Manchester airport could also face disruption as security staff are disputing changes to their rotas and claimed under-staffing issues which mean workers can't take their breaks.
Unite union leaders are in talks with the airport this week, with a threat of strikes if they fail.
The Manchester Evening News reports that workers are asking for a better work-life balance, with the union stating that the changes to rotas affects 1,200 members of staff.
Union spokesperson Lawrence Chapple-Gill said: "We've got this process designed to resolve matters in a timely way and this is a key week for discussions."
"We are engrossed in talks with the company to try and make improvements to the rosters. No improvements have been made so far.
"I'm not ruling out strike action because we are still involved in talks and they could break down.
"I hope they don't and that's where all our focus is – on trying to find a resolution."