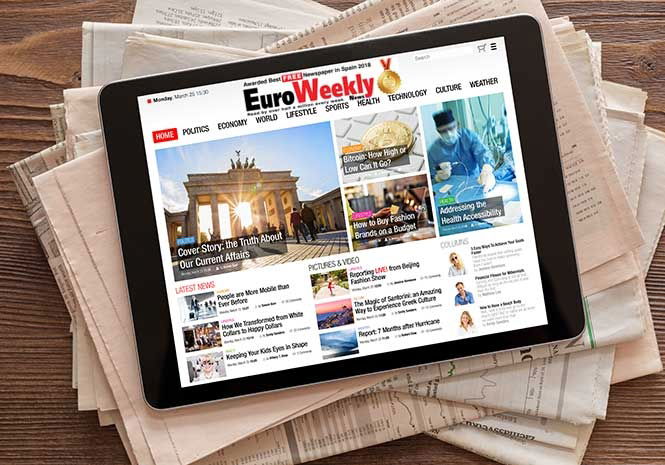 THE award-winning EWN Media Group, publisher of English-language newspapers across Spain, is looking for new staff as it continues to expand into new areas.
The busy media group is currently looking for experienced writers and a web whizz kid to join the experienced team.
Do you have a nose for a good story that the expats across Spain need to know about?
Writers must be able to work accurately under pressure and be able to meet tight deadlines – both in print and online. A good level of Spanish and social media experience would be a bonus.
We're also looking for a team player to join our web team. The role will be based at our brand new head offices in Fuengirola and candidates should have a good understanding of the Joomla and WordPress content management systems, all social media platforms and, ideally, should have an advanced level of Spanish.
So what are you waiting for? Email your CV to: recruitment@euroweeklynews.com right now!
The EWN Media Group (EWNMG) has 10 weekly editions across three titles in its portfolio of English-language newspapers in southern Spain.
While consistently providing first-class coverage of local news and features to hundreds of thousands of readers every week, it is also constantly making headline news in publishing by expanding at a time when globally the news media industry is more used to closures.
In 2017 the EWNMG added two new brands with four editions to its original and founding six Euro Weekly News (EWN) publications through take-overs as well as a new launch.
The additional brands now form an integral part of the parent group and they are the three-edition RTN Newspaper, founded on the Costa Blanca almost 20 years ago, and the Sol Times that was established almost 15 years ago in Almeria.
The EWNMG – a multi-award winning company – is also planning further expansion later this year.
Be part of our success – come and join the winning team!