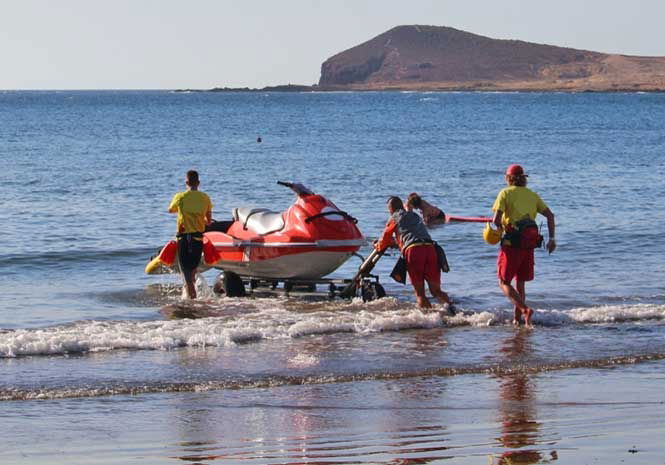 BRAVE lifeguards have saved the life of a four-year-old girl who was bathing alone in the sea while her parents were allegedly asleep on the beach.
The lifeguards of Santiago del Teide, in Tenerife, rushed to the aid of the Polish girl who was dragged out to sea at the La Arena beach in the Canary Islands.
Lifeguard co-ordinator Adolfo García Jiménez said: "The waves pushed her away from the shore very quickly but finally we were able to rescue her with some difficulty."
He said the girl was in a state of shock and was crying inconsolably.
When the rescuers tried to locate the girl's parents they found them sleeping 'face down in two hammocks, about 60 metres away from where the girl was bathing'.
They did not realise that their daughter had almost drowned said Garcia.
"They had not found out that a few minutes before her daughter almost.
Lifeguards have also criticised some bathers who get into the sea without respecting the red flag.
Garcia said that last week his colleagues had to rescue five people, four of them children, from the same beach despite being unsafe to swim.