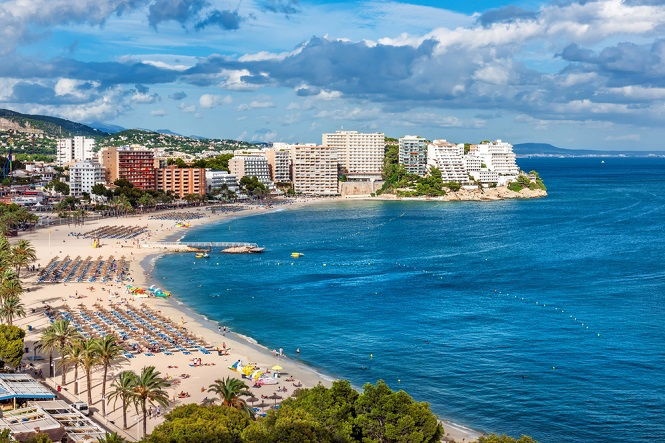 TWO British holidaymakers are among five men held in Mallorca on suspicion of running up an €11,000 hotel bill using fake credit cards.
The group – also including an Irishman and two Germans – were arrested at a four-star Magaluf resort complex 24 hours after being charged with pulling the stunt at the five-star Hilton Sa Torre in Llucmajor.
They were remanded in custody overnight before being freed on bail and immediately checking into Me Mallorca, allegedly using a second series of cloned bank cards after the first batch was seized.
One of the five is believed to be a child, and investigators reportedly found a machine used to produce the cards during the second swoop.
It comes after four Britons, including a woman, and an Irishman were earlier this month held on suspicion of using counterfeit credit cards to pay for expensive stays in holiday hotspots including Lloret de Mar on the Costa Brava, Cataluña.
Detectives said in a statement the men had been charged with defrauding a series of luxury hotels for around €2,000 each.
The group, all aged 27-29, was arrested while driving stolen cars, including one snatched on the Costa del Sol, near the Catalan city of Girona.