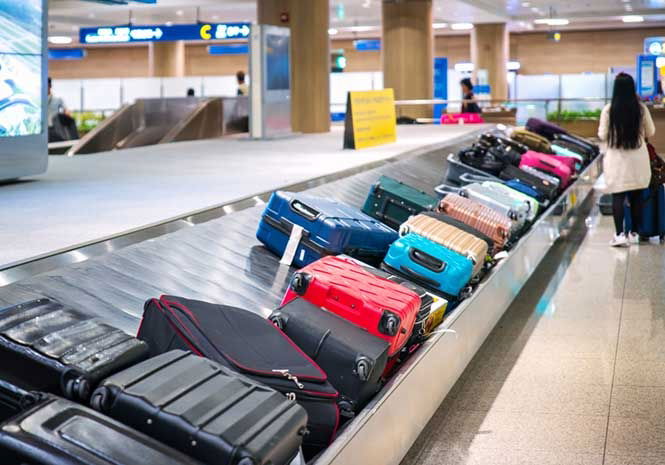 HUNDREDS of Brit holidaymakers have arrived at their destinations in Spain without their luggage after an airport baggage system broke down in the UK.
The system failure at East Midlands Airport at the weekend hit 13 flights to Spain, Poland, Italy, Greece and Cyprus.
The affected flights to Spain were Ryanair departures to Malaga, Palma, Murcia and Lanzarote; a Thomas Cook flight to Palma; and Jet2 departures to Alicante, Malaga and Palma.
The airport apologised unreservedly for the inconvenience caused to passengers and those who arrived at their destination without luggage were told it would be sent out on the next available flight.
Passenger Luke Dyke who flew with his partner and three children to Mallorca for a 10-day all-inclusive holiday said: "When we got to East Midlands Airport, we knew something wasn't right.
"The baggage belts weren't moving and there were just hundreds of cases sitting around departures.
"We only found out when we arrived that just seven of the 99 bags that should have been on the plane were loaded. We had five but only one arrived.
"We don't have clothes or sun cream or antibiotics.'
An East Midlands Airport spokesman said: "A baggage systems fault resulted in some passengers departing without their baggage.
"We understand the significant inconvenience that this will cause to people who want to enjoy their holiday.
"We apologise unreservedly to all passengers who have been affected by this fault.
"Together with airline ground handling teams we are working hard to reunite all affected passengers with their luggage as quickly as is possible.'
The airport said that all 'missing' bags were flown out the following day but it was in the hands of the destination airport authorities and airlines to reunite bags and cases with their owners.
The airport added that anyone who believes they are due compensation should initially raise the matter with their airline, which in turn may pursue the airport for any claims.
Also finally landed in Majorca and only one out of four of my families suitcases have arrived? tysm East Midlands Airport!

— lauren (@laurennnn_may) July 14, 2018
Our sincere apologies to passengers affected by baggage systems fault https://t.co/wq3UfejsYd

— East Mids Airport (@EMA_Airport) July 14, 2018