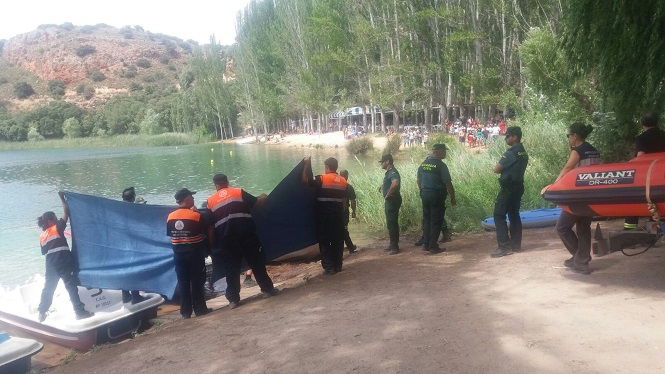 THE body of an Irish teenager has been recovered from a lake in a Spanish national park.
It comes after the unnamed 19-year-old vanished while on a trip to Las Lagunas de Ruidera in Castilla-La Mancha, between Albacete and Ciudad Real.
He disappeared during a post-dinner swim with classmates at La Salvadora lake, with the group failing to notice he was missing since it was dark when they left the water.
Minutes later, they saw he had failed to collect his clothes, sparking a search, with emergency services alerted when the victim – said to be a strong swimmer – could not be found.
Investigators probing the incident said in a statement they believe he died from natural causes after suffering a cramp or cardiac arrest since the lake is quiet and not considered dangerous.
His body was found by a team including Guardia Civil and Civil Protection officers, firefighters and country rangers watched by a crowd of onlookers.
The fire brigade tweeted the search had ended "with an undesirable ending for everyone."
A post mortem examination at an Albacete hospital is expected to reveal the cause of death.
Sources confirmed he was participating in the Spanish Ministry of Education's Interway language programme, during which Spanish students are taught by Irish volunteers while participating in leisure activities.
The group had been staying at the Retiro de Don Quijote holiday camp in nearby Villanueva de los Infantes.