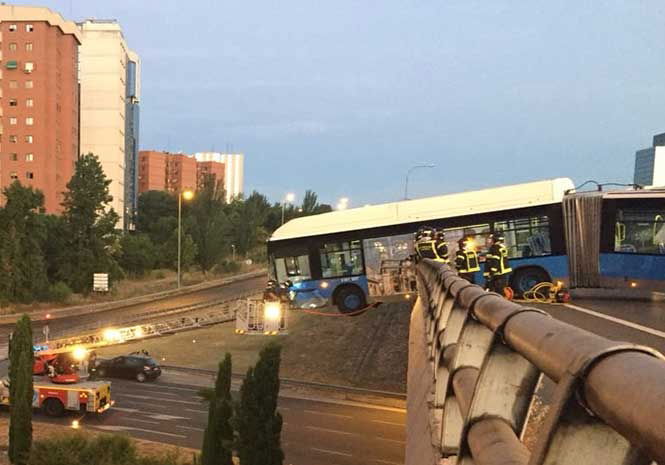 A BUS was left precariously dangling several metres over a bridge in Spain after the driver lost control of his vehicle.
The Mad Cool Festival shuttle bus driver was slightly injured in the crash but, fortunately, the vehicle wasn't carrying passengers at the time.
The accident happened at the weekend on the M-11 in Madrid and emergency services swung into action to secure the articulated 'bendy bus' to prevent it plunging to the road below.
It was eventually safely recovered with a crane.
Police are investigating the reason why the driver lost control of the bus.