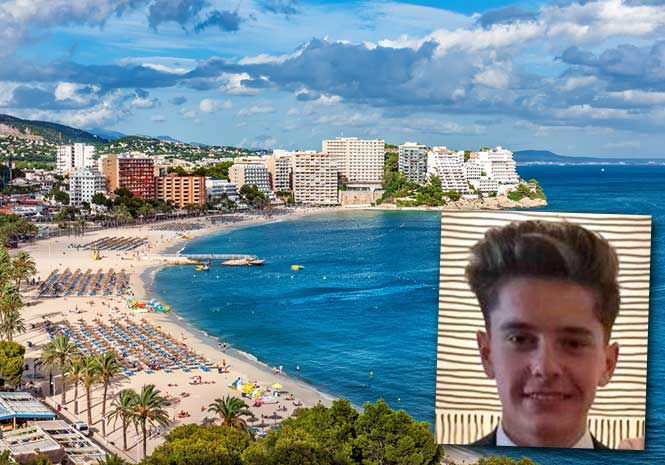 AN 18-year-old student from South Wales has fallen to his death from a walkway at an apartment complex in Mallorca while celebrating completing his A-levels.
Thomas Channon plunged 70-feet to his death at the Eden Roc apartment complex in Magaluf where Natalie Cormack and Tom Hughes also died earlier this year
Thomas is believed to have become separated from his friends during a night out and got lost as he made his way home .at about 4am to the Hotel Florida, which is next door to the Eden Roc apartments.
In April Natalie Cormack from Scotland died after falling the equivalent of seven floors from the same apartment block.
And last month Tom Hughes, aged 20, from North Wales also died at the Eden Roc complex.
British diplomats have recently had an emergency meeting with Spanish officials to try and cut the number of balcony falls in the resort popular with young holidaymakers.