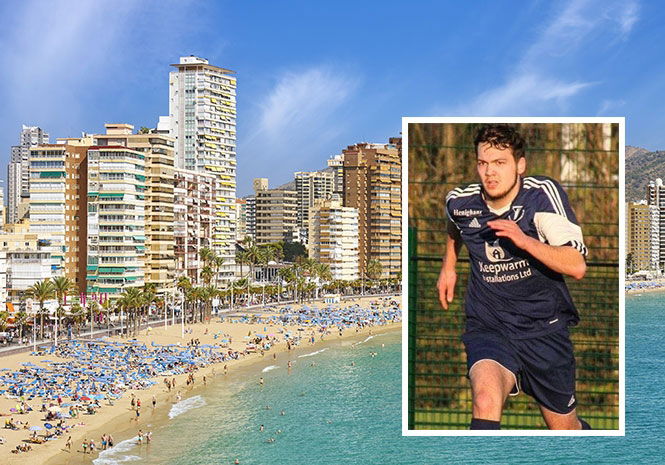 A YOUNG British man who died after falling from a Spanish hotel balcony has been named as a former Manchester United and Manchester City academy footballer.
Michael Jones, 21, from Little Lever, Bolton, is thought to have been on holiday with friends when the tragedy occurred at about 11pm on July 4th at the Apartamentos Vina Del Mar in the Costa Blanca resort of Benidorm. It is believed Michael toppled over railings on the balcony of a hotel room.
Now his parents have flown to Spain to arrange Michael's repatriation and talk to the investigating authorities.
Michael was signed to Manchester City's academy at the age of six before moving across town to Manchester United. From the age of 12 he played for local teams including Bury FC Academy, Walshaw Sports Club, Bolton Town and Ramsbottom United FC. He joined Little Lever Sports Club two years ago.
A memorial football match has been arranged between his Bolton-based club and Walshaw Sports Club, and a GoFund Me page has been set up to help his family with repatriation and funeral expenses.
Speaking on Facebook, Michael's father, Paul Jones, said: "My main priority now is for Joseph, my younger son, he is staying strong, stronger than I ever thought possible, but he hurts beyond words. I ask that his and Mike's friends help him through this awful time."
Michael is survived by his parents, Paul and Kath, step-mum Janet, brothers Joseph and Robert and two sisters, Elisabeth and Sarah.
Donations can be made at: https://www.gofundme.com/michael-jones-161096-050718.