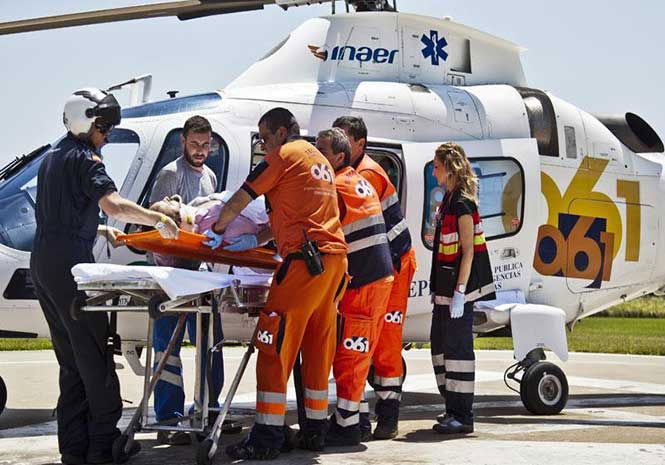 NINE people have been injured – two seriously- in a crash between two cars in the south of Spain.
According to the 112 Andalucia emergency control centre two people suffered serious injuries on the A384 near Antequera at km 124 heading in the direction of Granada.
All of the injured have been transferred to the hospital in Antequera except for one who was flown by helicopter to the Carlos Haya Hospital in Malaga.
Una colisión entre dos turismos?? en la A-384 en #Antequera deja dos heridos graves y siete leves

— Emergencias 112 (@E112Andalucia) July 13, 2018