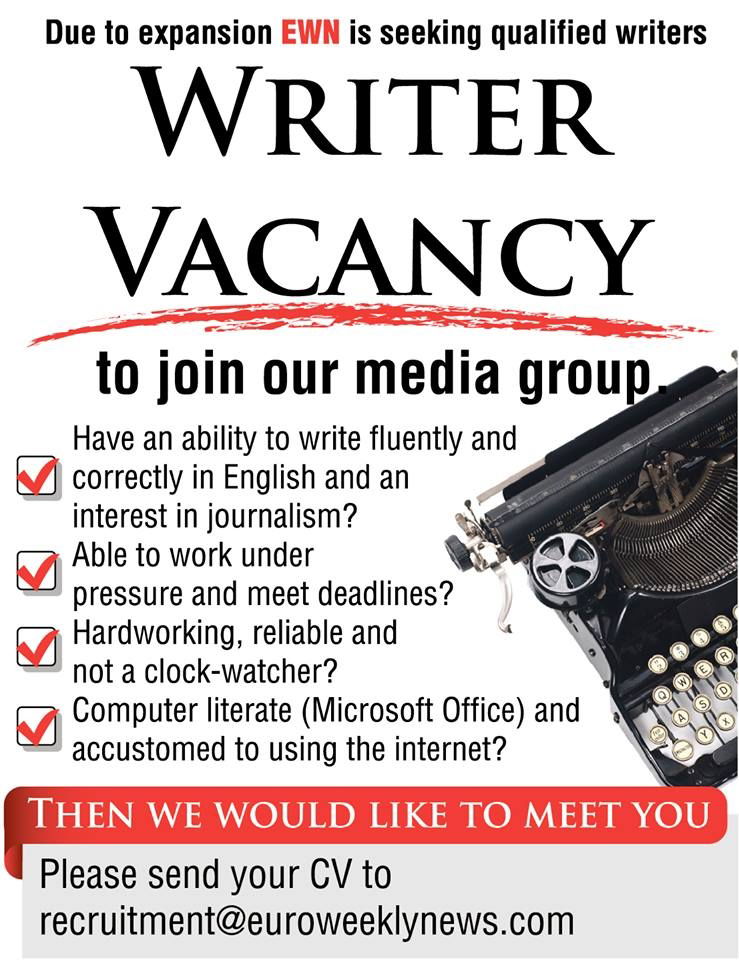 Due to expansion EWN is seeking qualified writers.
WRITER VANCANCY TO JOIN OUR MEDIA GROUP
Have an ability to write fluently and correctly in English and an interest in journalism?
Able to work under pressure and meet deadlines?
Hardworking, reliable and not a clock-wathcher?
Computer literate (Microsoft Office) and accustomed to using the internet?
Please email your CV to: recruitment@euroweeklynews.com