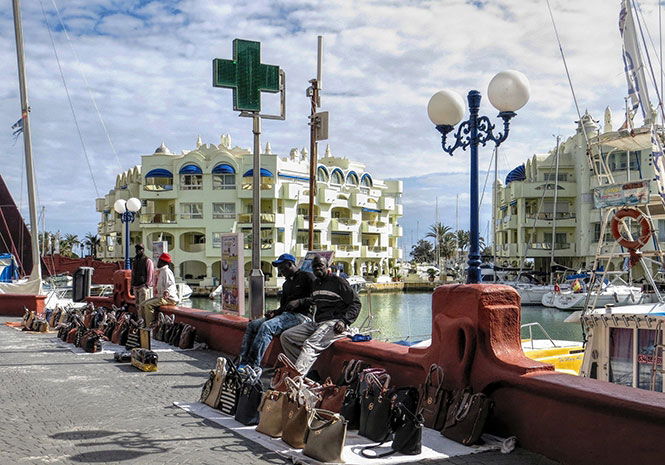 A COSTA DEL SOL business association has warned that the number of 'looky looky' street vendors in holiday hotspots is spiralling out of control.
It comes as the Benalmadena Association of Merchants and Entrepreneurs (ACEB) described the situation as "alarming" and "critical" in a statement.
President Rosa Maria Gonzalez Rubia said: "The problem is much bigger this year, we are receiving continual complaints from local businesses, especially those located on the seafront and marina.
"They are powerless witnesses of the unfair competition imposed by this illegal activity, which often takes place on their own doorsteps."
In April the town council discussed how to solve the issue in a meeting with officials from neighbouring Torremolinos, but since then "they have done nothing," continued Ms. Rubia.
"There appears to be a total lack of political will to implement the proposals that were put on the table back in April," she added.
The suggestions reportedly included strengthening coordination between Local and National police forces and the development of a public awareness campaign, but neither have materialised, according to ACEB.
Benalmadena's mayor, Victor Navas, claimed the police are overrun because "the number of sellers has doubled and many now act aggressively towards officers rather than packing up and moving on when confronted."
He added the only way to deal with the problem is "better border control over illegal merchandise and a change in Spanish law since the activity is currently punished only with administrative sanctions."