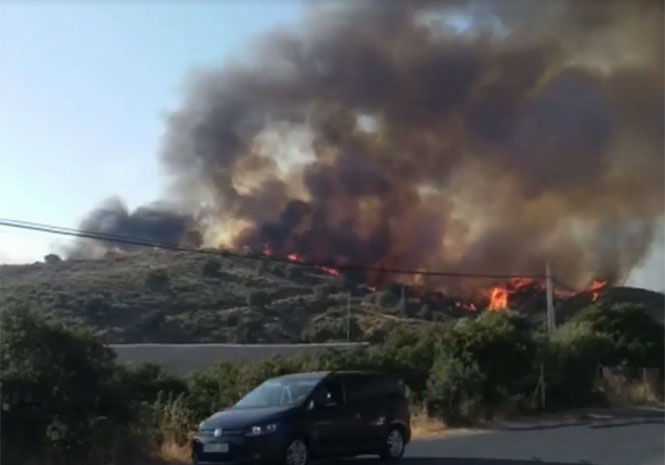 A MAJOR wildfire has been declared on the Costa del Sol this evening (Thursday 12 July) and there are reports of two fires above La Cala de Mijas.
Ash has been falling as far away as Fuengirola and the Mijas Fire Brigade has posted a short video on its Twitter feed showing at least one fire.
Helicopters have been scrambled and are dropping water on the flames and it appears that some people may have to be evacuated from their homes.
One report suggests that a sanctuary for horses and ponies may also be in danger.