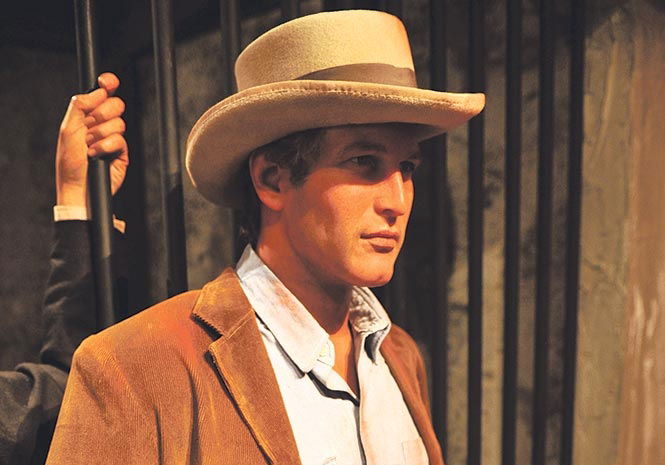 BACK in the 1970's it was the talk of the town, not just in Almeria but even in distant Hollywood, as any star that was anybody would be making a movie there in the next few years and it was a place to go. 
On the main street of that town was the most famous bar on the planet. 
The Buffalo Saloon, run by a guy from Chicago, Fred, his Midwest, charming wife and their 10-year-old child, with so much street-savvy you knew you were talking to a 45-year-old. 
Like the owner, she had been there and done that and turned down buying the t-shirt. 
Fred, the leader of the clan, had kicked around in Torremolinos for a few years before drifting down to Almeria and the movie scene. 
He still hadn't picked up more than four words of Spanish but did have the gumption to rent a shop right on the main street, gut it and open an American cowboy bar. 
At that time, Almeria was averaging seven movies per month and gaggles of commercials were being filmed. Everyone in town was either a gypsy shoe-shine guy or a seasoned actor. If you wanted to see the stars you either bumped into them on the street or sauntered over to 'the buffalo bar.' 
The real movie stars never made a big deal about who they were. If you were dumb enough to become cheeky with Paul Newman or Charles Bronson you'd soon get a clip around the ear, hard enough you wouldn't be coming back. Those two in particular were used to their celebrity status and knew how to keep  apart from the fans and amongst themselves. 
But if you interrupted, you paid the consequences.
Now the Buffalo wasn't busy during the day. 
They had good food and plenty of beer, but when it did come aglow was in the evenings when all the stars and prop men from the films would show up to wash the dust from their throats. 
By midnight you could barely fit in. 
When I had paper work to complete in the capital city I went in early enough to leave me time to sit with Fred in the Buffalo and listen to his stories 'bout who got drunk and had to be carried out; catfights, who started it and who was scratched the worst? 
The real chief mischief was always created by the bit part players who tried swinging from the chandeliers or performing stunt moves and failing. In the evenings the Buffalo was pretty much a pirate ship with a constant mutiny taking place.
Then one day I went in for a chat and just the little girl was serving. The mother apparently had a nervous breakdown. Fred had run off with a 15-year-old gypsy cleaning girl. The buffalo was done and gone.