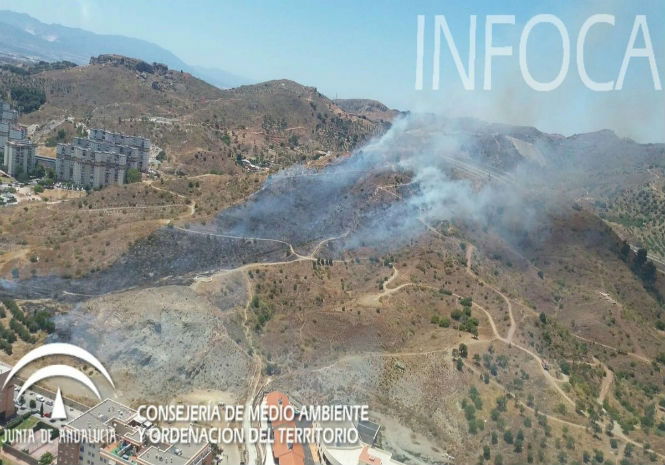 A FIRE which broke out in the La Virreina area, near Malaga City, this afternoon (Sunday) has been brought under control according to Andalucia's forest fire prevention body.
Plan INFOCA said on Twitter 27 firefighters, a fire engine, environmental officers, an off-road vehicle and two helicopters were deployed to tackle the blaze. It started in the Las Yeserias area at began at around 2.15pm.
The fire is believed to have been sparked among building materials on Calle Werther. It then spread over the surrounding woodland and shrubbery.
A total of 16 firefighters remained behind after the fire was put out to complete the extinguishing of the flames and cordon the area off.