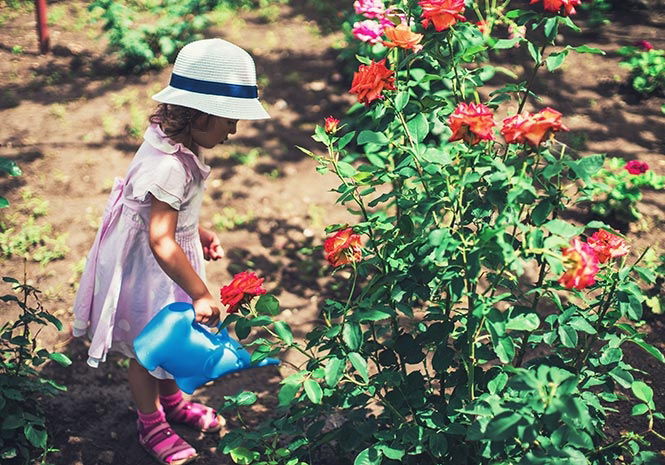 A HEALTHY, safe and productive garden is the aim of most gardeners.
Well prepared soil, potting mixes, manures and compost can make a big difference to how a garden performs. There are, however, some extra additions that can make an ordinary garden into a much more lively one.
A not so well kept secret addition to improve the greenery, flower blooming and the uptake of other nutrients, such as nitrogen and phosphorous, that has been around for generations, but is still not widely known except by avid gardeners, is a natural mineral combination that was discovered in Surrey, England centuries ago.
It is a natural product and frequently used by organic gardeners as a remedy for weak growth and underperforming vegetables. It is called a salt but is not the sodium chloride of table salt, in fact, its main nutrient benefits are neither of these elements.
Epsom salts are well known as an addition to the bath for your own health but it can also be applied to your plants with great benefits. Epsom salts are more technically known as Magnesium sulphate which indicates the main nutrients are magnesium and sulphur, both of which are generally in short supply in Mediterranean garden soils.
The magnesium assists with photosynthesis to improve plant functions. Adding this nutrient to the fruit and vegetables is also a benefit to us who eat them as magnesium is something we need for our well being that is often deficient in many foods.
The sulphur part of Epsom salts is acid by nature but this is beneficial in the alkaline soils of the Mediterranean. Sulphur is also an effective natural fungicide to reduce the problems of the various diseases that fungus can cause. So the combination of elements in Epsom salts improve growth and reduce infirmities for the plants.
Another good thing about Epsom salts is that you only need about a teaspoon for smaller plants such as annual flowers to a tablespoon for plants such as tomatoes, peppers and a couple of tablespoons for rose bush size plants. It can be just sprinkled about the base of the plants or dissolved in water and sprayed on the foliage at cooler times of the day or watered evenly into the soil.
It can be applied at planting time and before crucial moments for the plants such as before flower and fruit forming times. Too much applied is not toxic to plants but as it leaches away it is just wasted. It is better to apply a little often to get the most benefit.
Epsom salts can be used to treat leaf curl on many stone fruit trees and many other poor health issues of trees. If you want your trees to be healthier it can be a good idea to apply Epsom salts around them from the truck out to the drip line of the foliage. Try it on your favourite trees and you could be surprised by the results.