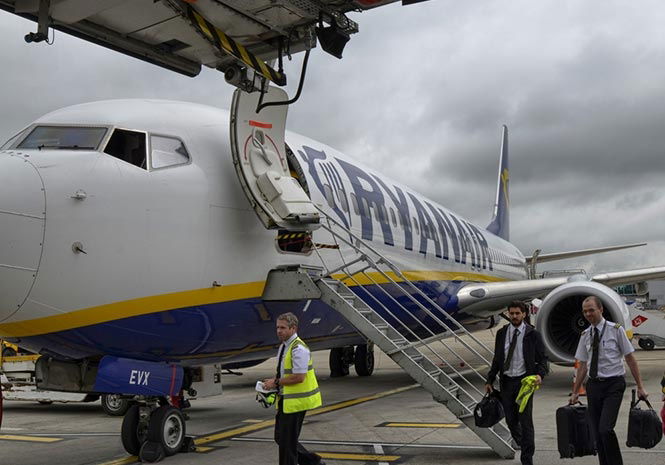 RYANAIR pilots have voted to back strike action, putting holiday flights at risk.
Members of the Irish Airline Pilots' Association at the low-cost airline voted almost unanimously in favour with 99 per cent supporting downing the tools.
The union said Ryanair was not taking their demands over working and pay conditions and how annual leave is dealt with.
Some 120 union members, most of them captains, are directly employed by Ryanair and are able to strike.
The Dublin-based airline said it would contact customers affected if the strike goes ahead and has invited the union to its offices for talks.
A Ryanair spokesperson said in a statement "Since Ireland accounts for less than 7 percent of Ryanair flights, we expect that 93 percent of our customers will be unaffected by any strike."
Pilots are planning to down the tools for 24 hours from 1 am on Thursday, July 12.
The budget airline also faces strike threats from cabin crew members across Europe, who are calling for Ryanair to follow labour laws in each country staff are employed and to guarantee the same conditions for agency workers.
Sources say the unions will be giving a longer notice than the ten-day minimum in an attempt to give the low-cost airline a chance to restart negotiations.
Ryanair Irish Customer Notice: pic.twitter.com/t0gyF4OOTC

— Ryanair (@Ryanair) July 3, 2018