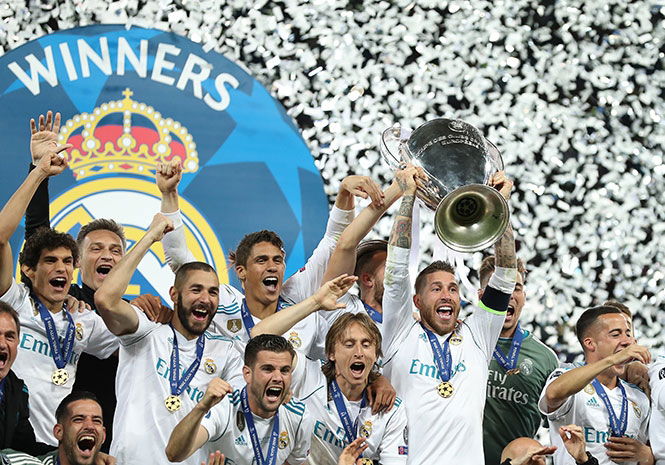 SPANISH broadband and telecommunications provider Telefonica has snapped up the rights to broadcast UEFA Champions League and Europa League football from rival Mediapro.
The firm will fork out €1.08 billion for the 2018-2021 period, paying €360 million for each of the next three seasons, it said in a statement.
It comes after its recent acquisition of La Liga football from 2019-2022, with the multinational now holding a monopoly on pay-per-view football rights in the Spanish domestic market.
The agreement includes shared advertising rights for a set of new Movistar-branded channels to be launched in the coming weeks.
Telefonica Spain's president, Emilio Gayo, said: "The award of the main lots of the rights of La Liga last Monday cements Telefonica's commitment to television with our customers' most-watched content, now completed with the Champions and the Europa League."