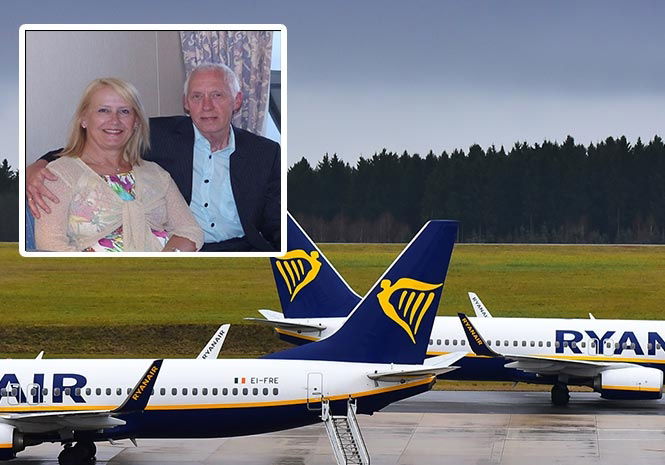 TERRIFIED Ryanair passengers were shocked to find that they were charged €3 for a glass of water after a technical fault caused the plane to violently shake.
Holidaymakers were left clinging to each other after the fault forced the flight, bound for Dorset from Murcia, to divert to Madrid.
According to reports the aircraft spent around 20 minutes circling the capital awaiting a slot whilst violently shaking.
Retired driving instructor Clive Block said his wife Bev asked for a glass of water to help calm her nerves following the ordeal.
But she was told by a flight attendant she would still have to pay for a bottle of water.
The 190 passengers continued their route on a different plane that was then diverted to Birmingham Airport due to an airport curfew at Bournemouth Airport.
The low-cost airline then paid for taxis for all the passengers to take them to the south coast.