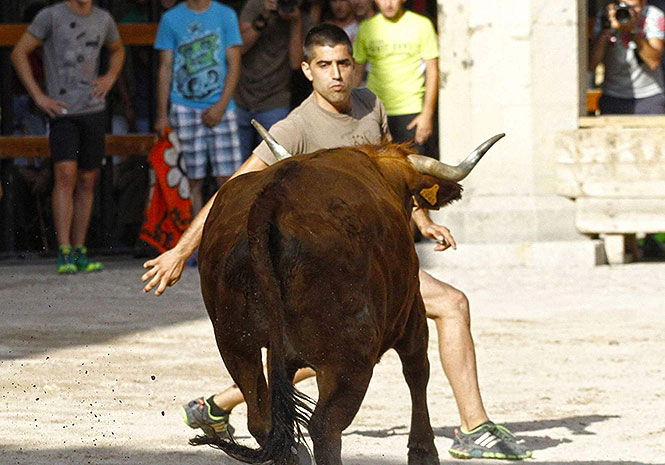 EXPERIENCED bull-runner Ruben Quintanar from Torrent (Valencia) lost his life after he was gored in the nearby town of Paiporta.
Quintanar was killed by the first bull that was let loose on the day that the annual fiestas started when he went to the aid of a companion who slipped and fell.
Instead, he too slipped and fell backwards onto the bull which tossed and gored him as he lay on the ground.
The horn penetrated Quintanar's right side "half an arm's length" (approximately 12 inches) and damaged a lung and his heart, said Marco Antonio Navarro, president of Paiporta's Peña El Bou Cerril association which organised the bull-running.
Navarro and other peña members acted rapidly and rushed Quintanar to a waiting ambulance while others distracted the bull. 
The bull-runner was taken to the nearest hospital, La Fe in Valencia City, but it was too late to save his life and he died soon after he was admitted.