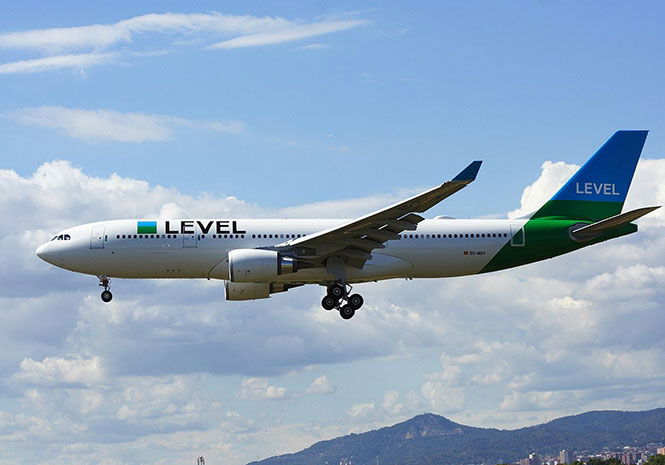 BRITISH AIRWAYS owner IAG is to expand its low-cost long-haul airline Level with the launch of short-haul flights from a base in Austria.
The Madrid-based firm, which also owns Spanish flag-bearing carrier Iberia, launched the new brand last year as a direct rival to Norwegian.
It currently flies from Buenos Aires, Los Angeles, Boston, and San Francisco to Barcelona, and New York to Paris and Madrid.
But it will from July 17 begin flights from Vienna to 14 destinations including London Gatwick, Barcelona, Madrid, and Mallorca using four Airbus A321 planes in a bid to take on established budget carriers.
Simon Calder, travel editor of the Independent said the bold move by IAG would spark a "massive fares war."
He added: "British Airways' parent company has astonished the aviation market by launching a new Vienna-based subsidiary with less than three weeks' notice."
IAG's chief executive Willie Walsh said there will be "more flight choices across Europe".
He added: "These flights will be branded as Level to build upon the huge success of our new long-haul low-cost operation.
Flights from London to the Austrian capital with Level currently start at €24, although as with rivals passengers must pay extra fees to choose a seat or to check in a hold bag.
IAG recently tried to buy its low-cost long-haul rival Norwegian Air Shuttle and Vienna-based Niki, losing out to Irish airline Ryanair in the latter battle.