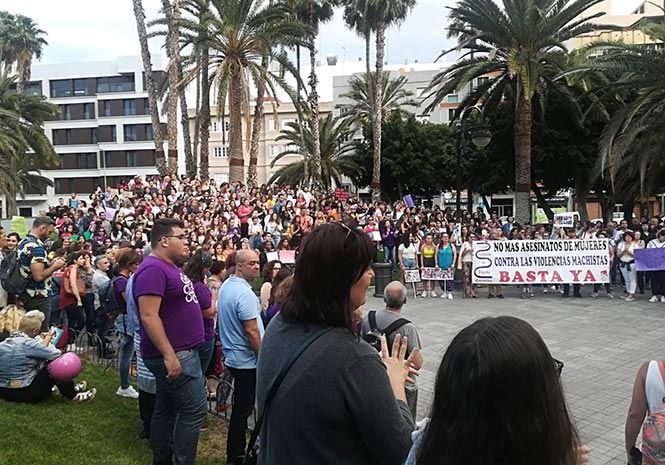 THE arrest of four men and one male youth in Gran Canaria in connection with allegations of sexual assault has sparked outrage across Spain.
The suspects were reportedly members of a group self-styled as 'La nueva manada', or new pack in English. The attack is alleged to have taken place during the recent San Juan festival, with the victim reportedly aged 16.
The name is believed to be a reference to five men who were convicted of sexually assaulting a girl at the San Fermin Running of the Bulls festival in Pamplona. The group coined the term for themselves while being held, according to Spanish media.
They were members of a group they dubbed 'La Manada' (the wolf pack), the court heard during their trial.
The five new suspects, one aged 15, were arrested in the town of Maspalomas with four bailed after appearing before a court in San Bartolome de Tirajana last week.
They have been barred from leaving Gran Canaria or from going to the town where the alleged victim lives as part of their bail conditions. The 15-year-old has been held in custody by a juvenile court.
Estamos cansadas de esta justicia PATRIARCAL!
La presión hace justicia, no nos vamos a callar.
Manifestación en REPULSA por la libertad de la nueva manada en las Palmas de Gran Canaria. #nuevamanada #LaManada pic.twitter.com/dEtS7nzweP




— Sindicato de estudiantes Gran Canaria (@sindicaest_gc) June 29, 2018
A students' union called protests in Gran Canaria called a protest over the case in the island's capital of Las Palmas on Saturday.
"We are tired of this patriarchal justice system, we're not going to shut up," the group said on Twitter.