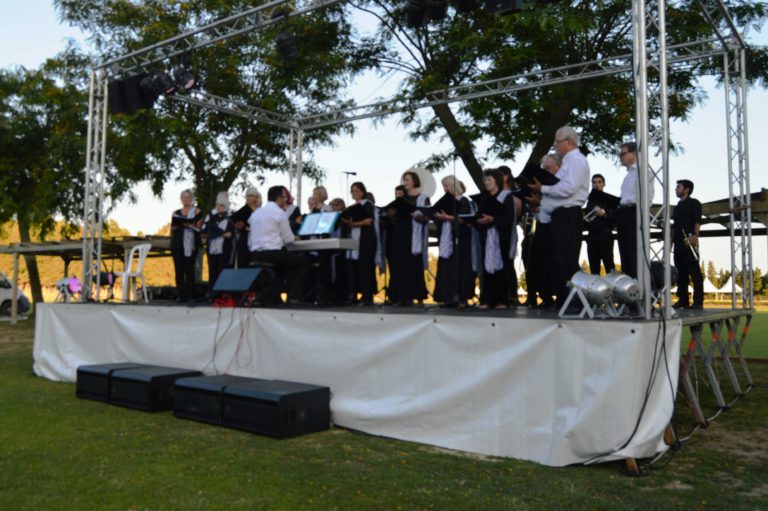 LAST night (Saturday), the Camerata Sotogrande choir organised a summer get together with funds from a raffle being shared between the Fundación Santa Maria Polo and Centro Contigo La Linea.
The event attracted more than 200 people who brought their own starters and deserts but enjoyed an exceptional selection of barbecued meats cooked by chefs from La Quinta Restaurante.
Apart from the chance to catch up with friends and colleagues, the night saw a very diverse selection of musical entertainment on a specially constructed stage at the Puente de Hierro Polo Grounds which are nestled close to the Iron Bridge on the outskirts of Guadiaro.
The evening opened with a performance by the Dixie Jazz Band, followed by the Camerata singers who rather than classical numbers, offered the audience a series of well-known show and pop tunes.
Next on stage were Graciela y Santiago, a couple devoted to the art of tango and finally before it was time to break for the main course, an exceptional classical guitarist David Martínez gave a virtuoso performance of some of the great Spanish classics.
During the interval, the Roving Tuna of Algeciras/La Linea (four lads dressed in traditional costumes) toured the grounds playing to each table.
Following the interval, all of the acts returned but for some real light entertainment, volunteers from the audience were called on stage to learn how to dance the tango correctly.
With more women than men volunteering and with the women more able to follow instructions, both they and the audience had a great time.
The Camerata Sotogrande rehearses every Tuesday and presents concerts during the yea, many of which raise funds for different charities. All new members are welcome.