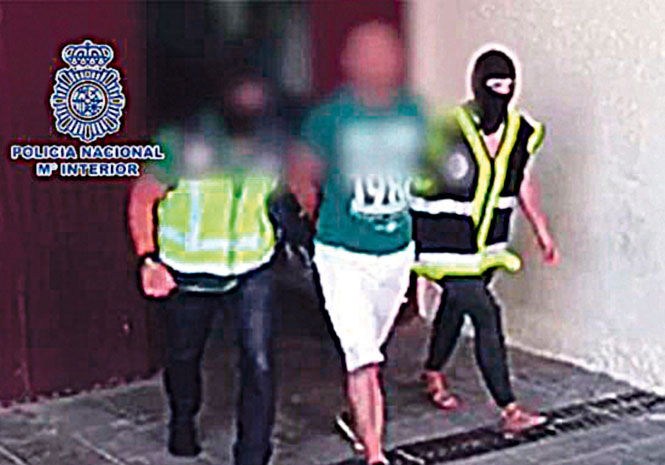 A SERBIAN murder suspect has been held on a European Arrest Warrant in Fuengirola.
The 45-year-old from the northern city of Zrenjanin is wanted in connection with the killing of a jeweller in Berlin, Germany.
He was held while in the act of pawning fake gold items at a pawn shop in the town popular with British expatriates and holidaymakers, National Police investigators confirmed in a statement.
After trying to identify himself with faked Romanian documentation, he was held and charged with fraud, forgery and civil crimes.
In his car officers found more fake jewellery, and he is suspected of employing the scam to rake in around €7,000 since arriving to Spain.
But once he had been quizzed by detectives at the local station his true identity was revealed, with an active international warrant issued in his name.
According to German authorities, he is one of two men who masterminded an armed robbery during which an employee was gunned down.
He is to be transferred to Madrid for a hearing at the capital's National High Court ahead of his likely extradition, according to reports.