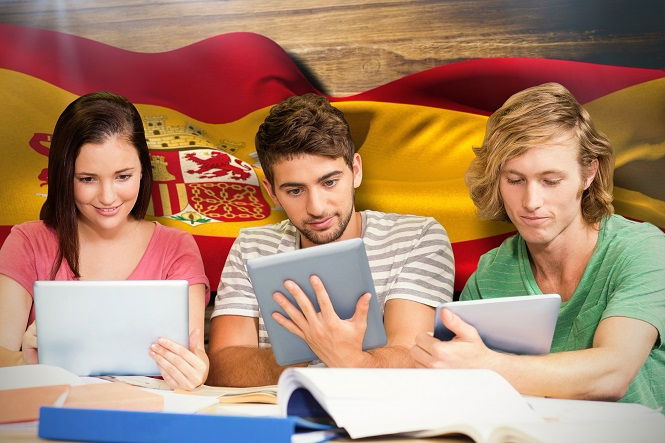 SPANISH is due to become the most studied language by English school pupils as exam entries continue to rise while those for others falls, a report has claimed.
The British Council's study found uptake for Spanish GCSE and A-Level qualifications has grown to some 7,600 entries since 1997.
It is expected to become the leading foreign language in school classrooms if current rates continue, according to the data. 
More pupils will take Spanish as a GCSE by 2025 than other languages on offer while it will lead in A-Levels by 2020.
The number of students opting to take A-Level French has fallen to 8,300 from 21,300 in 1997 while those sitting German exams now stands at around 3,300.
Vicky Gough, an advisor at the British Council, said a perception of Spanish being easier than others and the country's popularity as a holiday destination could be behind the trend.
"The fact it is the most popular holiday destination for Brits means young people can imagine having a chance to use it," she said.
Spanish has bucked a trend of overall decline in the take up of foreign languages in English schools. Those in the field are concerned Britain's upcoming withdrawal from the European Union (EU) could be speeding up a decades-long trend.
Around 34 per cent of state secondary schools felt there was a negative impact on the desire of students to study languages following the vote to leave the EU.
Uptake on A-Level French is down by almost a third while that of German is down by 37 per cent.