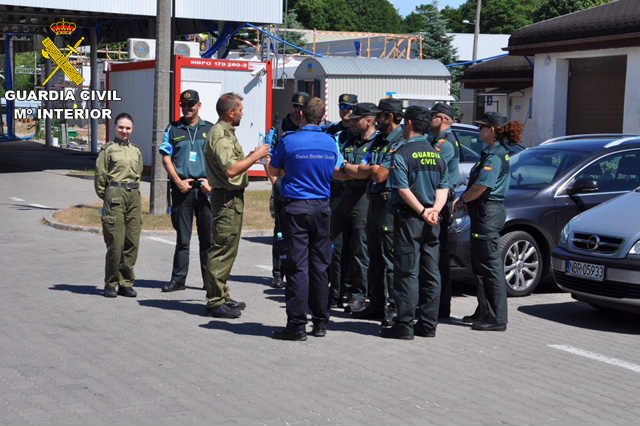 IN response to a request for assistance to all EU member states, Spain has sent 10 Guardia Civil officers to Poland to undertake border control tasks.
Their job will be to oversee the movement of fans of different national teams who are crossing the Poland/ Russia road borders at Bzech Grzechotki and Bezledy.
The deployment, which is being coordinated by the FRONTEX Agency, will conclude on Tuesday July 3 although if the Polish team loses to Colombia this evening (Sunday) then some disappointed fans may be returning home earlier than expected.