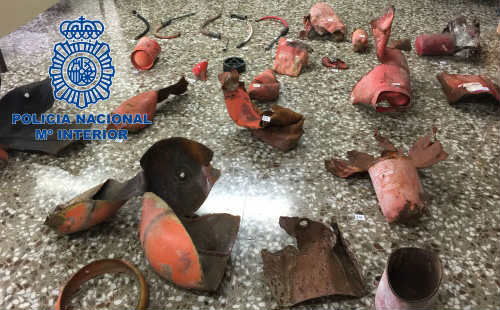 A YOUNG man identified only as DMG aged 21 has been arrested by National Police officers for allegedly creating bombs.
The arrest occurred in the town of Molina de Segura in Murcia after a number of used explosive devices were discovered in open ground
Officers were suspicious of this man and visited his home where they discovered a large amount of chemicals which could be used to produce explosives as well as a fire extinguisher (of similar type to the shrapnel that had been discovered) which would have housed the explosive material.
In addition a small marijuana plantation was found inside the home as well as a starter pistol which is being checked to see if it has been modified to allow it to fire bullets.