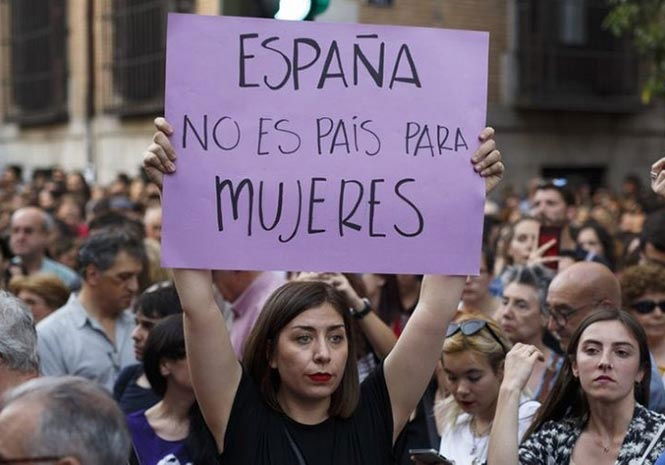 DEMONSTRATORS have begun taking to the streets of cities across Spain following a Navarra court's decision to release five men in prison for sexually assaulting an 18-year-old woman in Pamplona.
Further marches have been organised in Madrid, Granada, Malaga, Sevilla, Cordoba, Murcia, Cartagena, Cadiz, Almeria, Zaragoza, Valencia and elsewhere from 7pm onwards. Protests have already reportedly erupted in Pamplona and Barcelona, according to reports.
The government in Madrid has responded to the outcry over the ruling by saying it would look into changing laws covering sex crimes.
The Prime Minister's official residence of La Moncloa said on Twitter: "The Government respects the judge's decision but it echoes the public outcry and works for the protection of women."
Government officials have said they will also consider putting on gender training for judges and allowing women claiming to be victims of sex attacks to receive state help in trials.