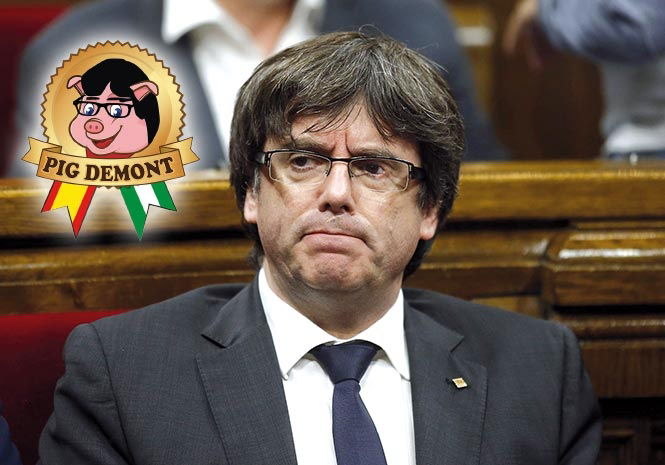 A COSTA DEL SOL ham firm has sparked outrage in northern Spain.
It comes after deposed Catalan leader Carles Puigdemont, currently under arrest in Germany, announced he is suing Malaga-based wholesaler Pig Demont for causing 'offence and aggravation,' claiming its logo is an 'unauthorised caricature' in a statement issued by his legal team.
But company boss Alberto Gonzalez insists that 'humour is fundamental in life and in politics' and argues it was not his intention to insult, telling Spanish media that the image of a cartoon pig is not supposed to resemble the controversial separatist.
"As far as I know, he doesn't own the copyright to that hair style," he added when revealing his intention to fight the accusations.