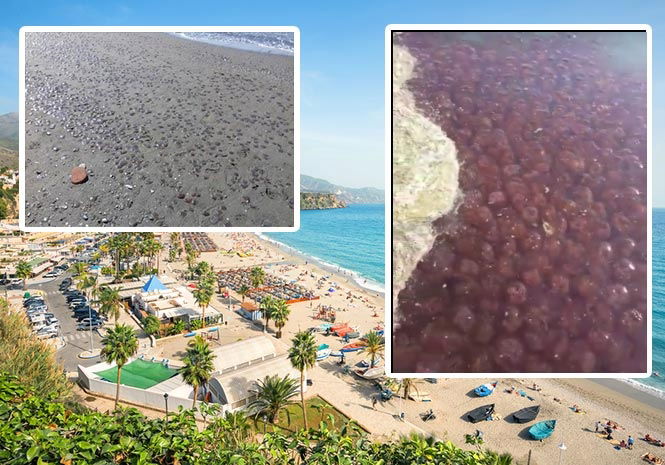 AN ESTIMATED eleven tonnes of jellyfish have been removed from Costa del Sol and Axarquia beaches in just three days.
Council-manned boats have been clearing the 'plague' almost round the clock as to not close beaches but impressive footage shows the vast number of Pelagia Noctilucas floating along the Mediterranean.
Some 8,000 kilos of jellyfish have been removed from Nerja to Velez-Malaga alone with around 3,000 collected from Torremolinos and Mijas beaches.
It is believed the mass influx has been due to the recent rain and strong winds dragging the invertebrates to the shores.
A biologist from the creators of the jellyfish monitoring app Infomedusa, Jesus Bellido, warned beachgoers to be careful, as it is the worst 'plague' since 2005.
While their sting is not fatal it can be very uncomfortable. If stung people are advised to wash the area with salt water and to find the nearest lifeguard.
Elsewhere footage of jellyfish arriving in Marbella has begun to surface.