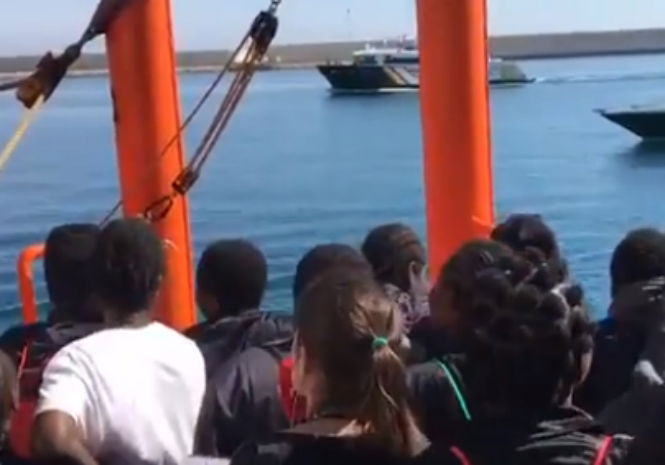 THE ships carrying a total of 630 African migrants have arrived in Spain's port of Valencia after being refused by Italy and Malta.
The first vessel entered harbour soon after dawn, with the Aquarius, which rescued the migrants last weekend, arriving several hours later with a second group.
Spain's new Prime Minister Pedro Sanchez has promised free healthcare and says it will investigate each asylum case.
"It is our duty to help avoid a humanitarian catastrophe and offer a safe port to these people, to comply with our human rights obligations," he said earlier this week.
UPDATE L'#Aquarius entre dans le port de #Valence. La fin de l'attente est toute proche pour les 106 rescapés présents à bord depuis plus d'une semaine. pic.twitter.com/o2LX2Dk3AH

— SOS MEDITERRANEE France (@SOSMedFrance) June 17, 2018