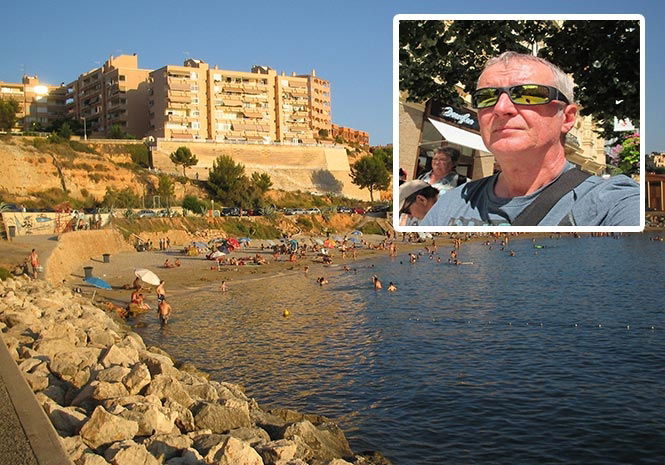 A BRITISH holidaymaker is fighting for his life after a horror plunge from a Mallorca seawall.
John Anderson, from Lerwick, Shetland, suffered head injuries and hypothermia was setting in when he was taken to capital Palma's Son Espases Hospital, leaving him in a "very serious" condition, medics said.
The 58-year-old Scot is believed to have lost his balance after staying on the high structure to smoke a cigarette when his wife Ellen, 59, and friends returned to their accommodation after a night out.
He was found on rocks next to El Toro beach near Santa Ponsa, Calvia the next morning after lying injured for around seven hours.
Investigators said the incident is not being treated as suspicious with all evidence suggesting an accident.
Mr Anderson is a shore superintendent with Lerwick Port Authority and his daughter Eilidh, 27, is also thought to be on holiday with her parents.
A hospital source said: "The British tourist remains in intensive care and his condition is very serious."
A Foreign and Commonwealth Office official added: "Foreign Office staff are assisting a British man following his hospitalisation in Palma and are in contact with his family and the Spanish authorities."
It comes after Irish teenager Jack Walsh plummeted from a Santa Ponsa hotel balcony.
One of a set of triplets, the 19-year-old from Askeaton, Co Limerick, had flown to the island to meet friends after finishing his exams.
He is thought to have fallen 12 metres while trying to drop from the fifth floor to a balcony below and remains in critical condition, according to reports.